Discover our excursions around Marrakech !
From Marrakech, we'll take you at your hotel for an excursion specially prepared with your specifications: the freshness of the Ourika Valley or the arid Sahara Desert, cultural visits or the delight of the ocean, the time of day go to the discovery of one of the moroccan treasures !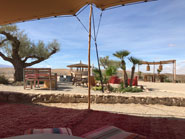 THE AGAFAY DESERT
About twenty kilometers from Marrakesh, discover a magnificent site! Vast arid region, that we could take for sand dunes but it's really a succession of whitish hills, reminding our distant and inaccessible ergs.The desert nearby !
Informations : +212 (0)6 61 21 16 54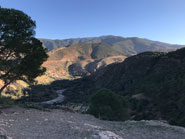 THE THREE VALLEYS
During this wonderful excursion, discover the most spectacular valleys of the region: Ourika Valley, Sidi Fares and Asni Valley.We'll be impressed by the spectacular panoramas of the Middle Atlas and the diversity of the landscapes.About 7h with departure and back to your hotel.
Informations : +212 (0)6 61 21 16 54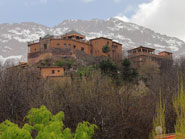 DISCOVER OF IMLIL
About 65km South of Marrakech, discover Imlil,typical Berber village located at the foot of Toubkal Massif and starting point of walking treks or by mule. And what do you think about a break lunch at the Toubkal Kasbah to take advantage of a breathtaking panoramic view !
Informations : +212 (0)6 61 21 16 54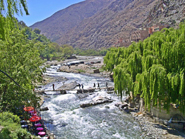 OURIKA VALLEY
The time of day, come and enjoy the freshness of the Ourika Valley, only 45 minutes from Marrakech.Visit the traditional Berber villages and admire the breathtaking landscapes of this fertile oasis nestled on the foot of the Atlas.Inescapable place of Morocco !
Informations : +212 (0)6 61 21 16 54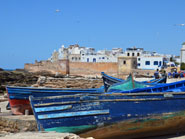 ESSAOUIRA, THE PEARL OF THE ATLANTIC
At Essaouira, the "Pearl of Atlantic", enjoy a beach day and nautical pleasures punctuated by tasting of fresh fish, or discover the port, the ramparts, the souks where you'll enjoy a stroll, the Sqala, the argan culture...and the climber goats !
Informations : +212 (0)6 61 21 16 54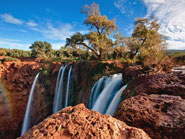 OUZOUD WATERFALLS
After a one hour trek, come and admire the spectacular Ouzoud waterfalls, where the Barbary macaques come to bask.On the trail you can visit caves sheltering water mills that give their name to this natural wonder, and enjoy a good meal.
Informations : +212 (0)6 61 21 16 54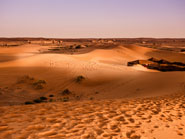 OUARZAZATE, GATE TO THE DESERT
About 200kms from Marrakech, join the Sahara Desert gate, pass by the collar of Tizi-N-Tichka, admire the Atlas and visit the authentic Berber villages as Aït-Benhaddou.You'll discover The wealth of the Berber culture and the history of Ouarzazate.
Informations : +212 (0)6 61 21 16 54